Aren't all Realtors the same? That may be the perception of many, but the truth is there is a big difference in skill levels and the services provided by Realtors and knowing the difference could save you thousands.
We wrote an article on this over on our Fort Myers Real Estate and Homes For Sale Blog about how choosing the wrong Realtor could cost you thousands when selling your home.
Sellers are happy to learn that hiring the Ellis Team at RE/MAX actually puts more money in their pocket at closing.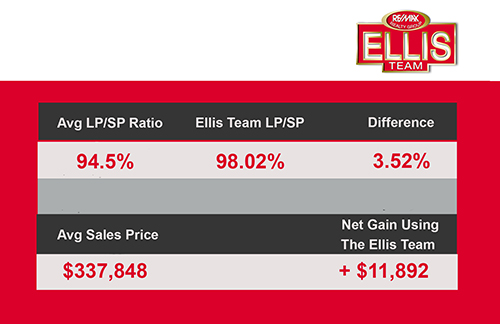 There are three main reasons why we're able to do this. The first is marketing. Nobody markets the way the Ellis Team does, We'll be happy to sit down and show you and we think you'll see the difference pretty quickly.
Secondly, negotiation is huge. When you ask an agent how they're a better negotiator you might want a better answer than to just say the price is firm. Ask Sande or Brett how they negotiate on your behalf.
Next is the Secret Sauce. The Ellis Team has been selling real estate for many years, and with that comes experience. We talk to the top agents around the country and identify what works and what doesn't. We've created a system so effective and unique you really need to see it.
Call Sande or Brett for an interview and we'll be glad to show you how we can sell your home for Top Dollar and sell it faster. We can't tell you the Secret Sauce, but we can get your home sold and you into your next home.
239-489-4042
List of Questions to ask a realtor Before Signing Any Listing Agreement